Our first competition entry comes from Marc in Germany. His entry consists of not just 1 bike, but 3! They are all Yamaha SR's, but each one is different. "Same same, but different" as they say here in Thailand.
Great little bikes Marc. What's next? A 'Panzer' SR?
Wish you many happy km's with your little
darlings
!
Here is what Marc has to say about his bikes:
First up, the "junkyard resurrection", a build-up from junk on a '81 frame. Quite original, no work spend for optics, but the technical side is alright and reliable. It was built in a few months just to get parts out of my way...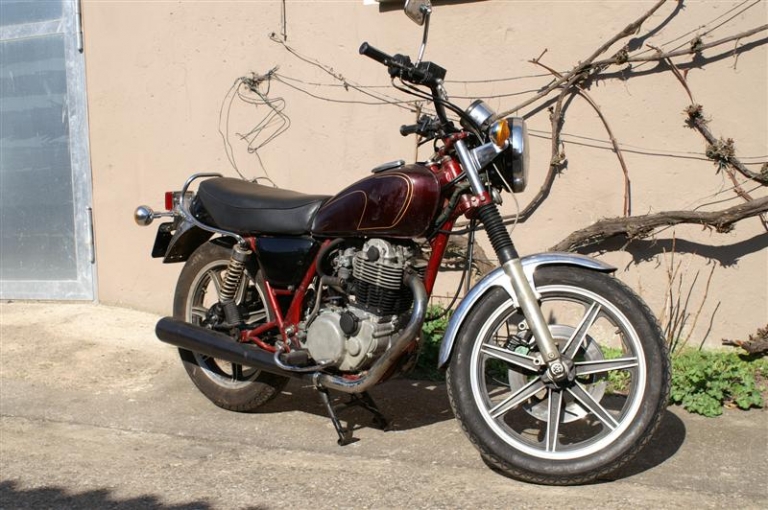 My first SR build-up was the "Little Black One", started with a '80 frame and the vision of a cool, low bike. Life had some surprises for me at that time, so it took nearly 5 years to get that thing on the road. I compensated a lot of lifes low-checks with building this bike, so it's important for me and it truly has some kind of soul.
Tech: 2-disc brake and triple-trees XS650, dragbar, switches from russian URAL, fueltank Honda XL250, forwarded controls, Harley aftermarket seat and fender, both modified, SRX600 swingarm, VS750 shocks, 16" rearwheel from xs400. Had an 535ccm engine and a TM36 carb, but engine has some trouble with the cylinder head bolt...
Love to ride that bike, feels great... and was on exhibition, "Custombike2010" fair last year here in Germany, biggest bikeshow in Europe. We had a lot of fun there...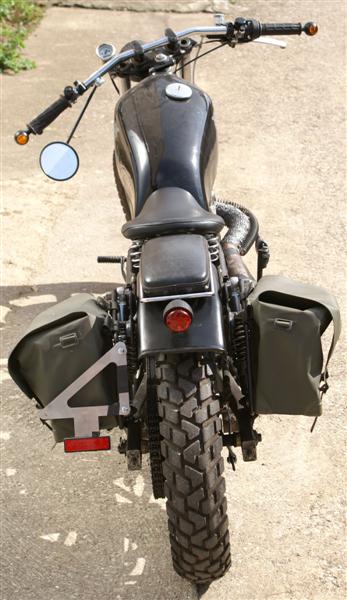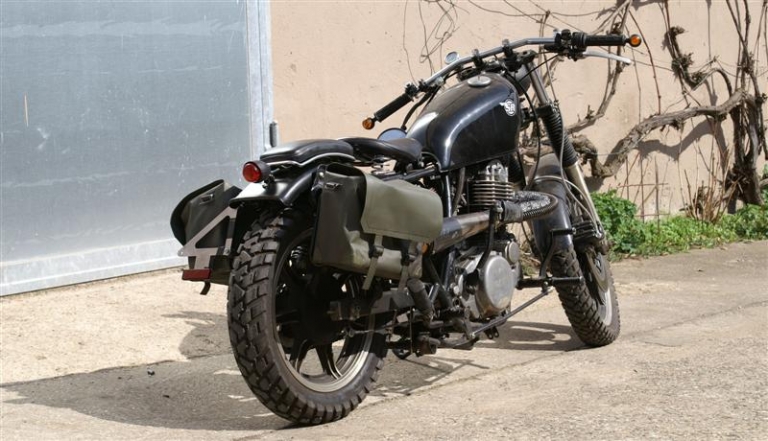 Actual project is the "Surfin' Bird", some mixture of bobber and cafe or something... 21" in front, 18" rear, fueltank Honda CB250, seat all handmade from sheet metal and leather. Handlebars from CBX550, frontlight HD Sportster, hand-made rearsets, rear light will be a small lucas-styled lamp, frame is from '81.